Ready to gain a clearer perspective on your Audience?
Growing a startup with little to no marketing or data experience can be challenging. Identifying key performance indicators to help measure your success can decrease the risk of overlooking missed opportunities and can help you to deliver a consistent, branded experience across all marketing channels.
Download our case study to learn how Qatch leveraged the power of quizzes to understand their users' interests and what they loved about the brand. You'll learn how Qatch leveraged A/B testing to maximize marketing resource efficiency and set up test email campaigns for different goals and results.
Topics include:
Personalized marketing insights
Leveraging Google Analytics
Website optimization
A/B testing
Brand optimization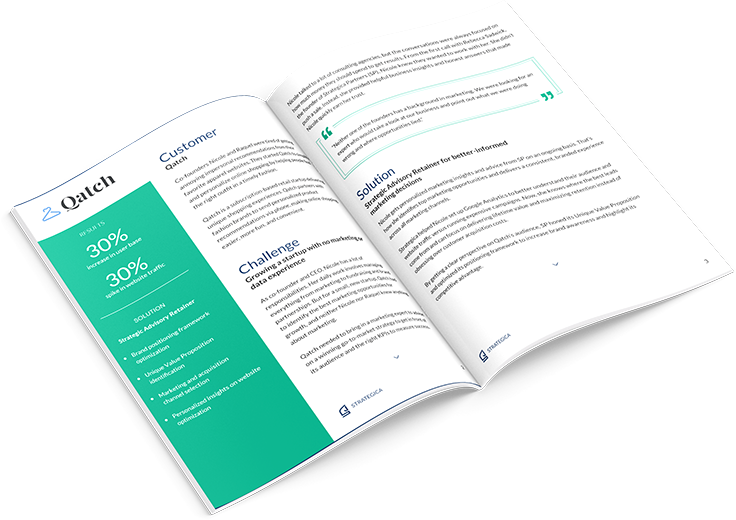 Are you ready to learn how Qatch maximized growth and increased their conversion rate by 20%? Download our case study and learn how a Strategic Advisory Retainer can help your business make better-informed marketing decisions.